Most people look forward to having a straight, even smile after they get their braces off. However, it's not always permanent. Unless a patient wears their retainer rigorously for months, they may find their teeth gradually sliding back into their old positions. Fortunately, there is an orthodontic surgical procedure such as fiberotomy that can ensure all your hard work is not undone. Keep reading to learn if it is a good option for you.
What Is a Fiberotomy?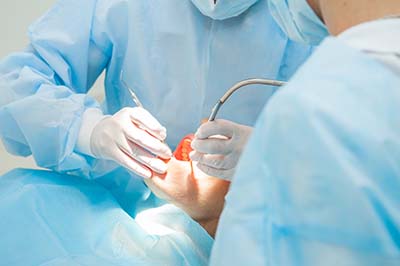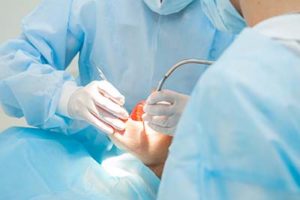 Also called pericision, this is a type of orthodontic surgical procedure that can be performed towards the end of the braces process. It involves altering the gingival fibers in a patient's mouth. Gingival fibers are tiny bands of connective tissue that hold the gums firmly against the roots of the tooth. These fibers are normally helpful little bands that assist with tooth stability. However, when a person has braces, these fibers get tightly stretched. Over time, they pull on the teeth and can force them back into misalignment. During pericision, the dentist servers these fibers. The dentist will perform this with a laser or scalpel blade that slides into the tiny gap between the tooth and gum and individually cuts each fiber. There are no incisions, stitches, or sutures involved, and the position of the gums will not change.
The Benefit of Having a Fiberotomy
The main benefit of having pericision is that it reduces a lot of the tension that pushes teeth into incorrect positions over the years. It is particularly effective at removing the rotational force that tends to cause your teeth to twist over each other. This large benefit occurs right after removing braces when there is the largest risk of teeth shifting back into their old spots. This allows the tooth roots to settle into their new position. Since the teeth are not being sharply pulled back to old spots, the other tissue of the gum and bones has plenty of time to adjust.
Of course, some people worry about the idea of pericision because the concept of removing something that holds your teeth in place can sound scary. However, this oral surgery in Bellaire, TX, is entirely safe. It does not affect the connective tissue holding the teeth onto the bone, and it does not damage the gums. A 2017 research studied the long-term effects of pericision and found that it did not cause any gum recession later on. With all the benefits of pericision and no dangerous side effects, it is a procedure that many can benefit from in life.
What to Expect During and After a Fiberotomy
Depending on your orthodontist's recommendations, your oral surgery scheduled in Bellaire, TX, maybe towards the end of you wearing your braces or right after your braces come off. The surgery is not invasive and don't you need strong anesthesia. Instead, it typically just needs local anesthesia applied to the gums. However, some dentists will offer sedation dentistry for anxiety if you feel uneasy with being alert during the procedure. During the procedure, the doctor will quickly slide the scalpel or laser along the edge of your gums. Typically there is no pain associated with the surgery. The first few days after the surgery may involve some swelling or minimal discomfort. You may need to avoid hot, cold, sticky, or crunchy food for a few days and rinse with an antibacterial wash to help the area heal.
Pericision can be a great tool for getting a straighter and healthier smile. At Splendid Dental of Bellaire, TX, we offer this procedure along with a variety of other dental services, including:
Dental bridges and crowns
Root canals
Wisdom tooth removal
Our experienced dentists are happy to discuss your options with you and help you find the treatments that will get you the results you have dreamed of. If you or a family member has a need, give us a call at 832.365.4860 to learn more about what we have to offer.