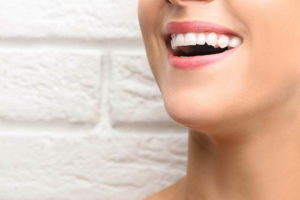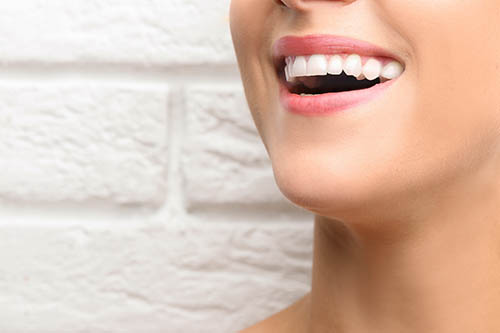 If you have stained, chipped, or broken teeth, you don't have to live with them forever. Dental bonding provides a long-term solution that improves the look and feel of your teeth. Splendid Dental Bellaire offers dental bonding. We provide comprehensive care for all of your oral health needs.
Dental bonding is an affordable, pain-free way to improve your teeth's appearance while reinforcing their performance. They can make your teeth look like new again while staying within your budget. To find out more about cosmetic dentistry services and dental bonding, schedule a consultation with Splendid Dental Bellaire today.
Why Choose Dental Bonding?
Of all the cosmetic and general dentistry services available today for correcting teeth, dental bonding is one of the simplest and most reliable. During the procedure, a Splendid Dental Bellaire dentist applies composite resin to the surface of your tooth. The resin matches your natural tooth to provide a cohesive look across the entire top or bottom row.
In addition, there are several benefits to dental bonding, including:
It is a minimally invasive procedure that produces no pain.
The bonding can last between five and seven years with routine teeth cleaning.
You can mold the resin to any shape or size.
The entire procedure lasts thirty to sixty minutes in a single session.
Your insurance may cover the procedure.
Furthermore, when the procedure is complete, no one will be able to tell the difference between the bonding and your natural teeth. Bonding can revitalize your smile without compromising the integrity of your enamel.
The Dental Bonding Process
We follow a step-by-step procedure for applying dental bonding. We begin each session with a comprehensive dental exam to assess the condition of your teeth. If we feel that you are a candidate for dental bonding, then we move forward with the procedure. There is relatively little preparation and no anesthesia that goes into applying the bond.
Your Splendid Dental Bellaire dentist will use a shade guide to help you select the right color. We then roughen the enamel and apply a conditioning liquid to prepare the tooth for the resin. Next, we apply, mold, and smooth out the resin to the desired shape across the tooth's surface. Your Splendid Dental Bellaire dentist uses a special light that hardens the bond and adheres to the tooth. Finally, we polish, shape, and trim the tooth to refine the look.
How to Take Care of Your Dental Bonding
Although dental bonding is a great solution for restoring your smile, it requires the same care and maintenance level as any other dental solution. If you want the bonding to last a long time, then we recommend these care and maintenance tips:
Avoid drinks like coffee, tea, or wine that stain teeth heavily.
Avoid smoking cigarettes, as they can produce permanent stains.
Avoid bad habits such as nail-biting or chewing on hard objects.
Contact your Splendid Dental Bellaire dentist if you notice any damage to the bonds.
Also, schedule routine dental exams with your dentist so that they can check up on your dental bonds, as well as your teeth and periodontal health. You may want to schedule an exam every six months or at least once a year. When you are at the Splendid Dental Bellaire dentist's office, tell your dentist if you are having any issues with your dental bonds.
Reach Out to the Team at Splendid Dental Bellaire Today
If you would like to learn more about the benefits of dental bonding, contact Splendid Dental Bellaire. We offer complete dental bonding. Call 713-244-7797 to schedule a session with a certified dental bonding dentist.