Preventative dentistry is a service aimed to reduce the risk of dental complications over your lifetime. Using a series of preventative dental care services, our team can work to minimize risks to your gums, teeth, and overall smile. At Splendid Dental in Bellaire, we offer comprehensive preventative dentistry services that are the most up-to-date and modernized solutions available today. How can we improve your smile?
What Is the Value of Preventative Dentistry?
It's a common concern. Many parents and adults may not be sure if they need to invest in preventative dental care,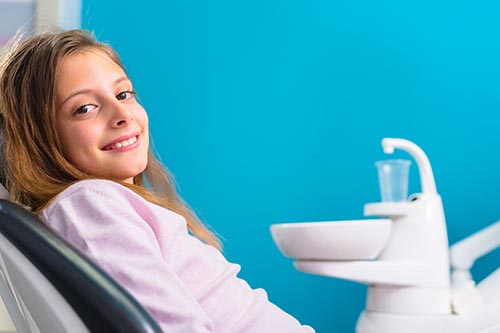 especially when it means a more expensive procedure. Yet, there are very real benefits that our preventive dentistry team can offer to you. We only recommend these services when there is a need for them in your situation. The benefits to you may include:
Reduced damage to teeth from cavities

Limited tooth decay

Protection from more extensive dental work later

Lower dental costs

Fewer cavity fillings

Improved ability to maintain your teeth long term
If you invest in the right preventative dentistry services today, you may not need root canals or periodontal treatment in the years to come. That protects your smile and minimizes the costs you'll pay for dental services later.
What Type of Preventative Dentistry Services Are Right for You?
Our preventative dentistry team recommends treatments designed to treat your high-risk areas. Sometimes, it's best to consider any way possible to minimize damage to your teeth. Some of the ways we can help you include with services such as:
Dental Sealants
These are ideal for kids and adults. They involve cleaning your teeth well and then placing a seal over the top to protect the soft tissues from damage. If you've had a root canal or previous cavities, this can extend the life of your tooth.
Fluoride Treatments
Fluoride is a mineral that your body needs to create strong teeth. If you have early signs of the breakdown of enamel or tooth decay overall, we can use a fluoride treatment to boost the tooth's access to this nutrient. This can help preserve your teeth longer.
Dental Cleanings
You should receive a dental cleaning every six months. However, a deep teeth cleaning may be beneficial to some people who have the early signs of gingivitis. If you have swollen or bleeding gums, this type of cleaning is more extensive and able to break down that buildup, effectively protecting your teeth longer.
In addition to this, we may recommend the use of other preventative dentistry services to tackle any extensive problems you have. This may include concerns with cavity fillings or buildup of plaque on the surface of your teeth.
What Other Types of Preventive Dental Care Should You Invest In?
Preventative dentistry also includes routine care. For example, by coming in one time every six months for an exam and general teeth cleaning, you're taking one of the most important steps possible at reducing risk to your oral health.
You can also improve your dental health by investing in good oral hygiene. Brushing and flossing daily can play a role in your dental health. Make the decision to eat a diet with less sugar in it to prevent the onset of cavities. Simple changes like this along with our preventative dentistry team can help to preserve the health of your teeth.
Invest in Protecting Your Teeth – Schedule an Appointment at Splendid Dental Bellaire
Preventive dentistry is an opportunity for you to avoid many of the complications that occur in oral health. Our team at Splendid Dental Bellaire offers complete preventative dentistry services to our clients. When you invest in preventative dental care, you get the smile improvements you've been waiting to get. Learn more when you call us at 713-244-7797 for an appointment.