Restorative dentistry can provide an exceptional improvement in your smile. If you have lost teeth or teeth that are significantly damaged, you can smile again with our dental restoration services. Our team at Splendid Dental in Bellaire is committed to providing the very best restorative dentistry services in Houston. You can benefit from that when you reach out to us.
Why Invest in Restorative Dentistry?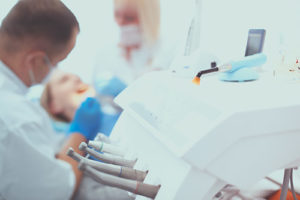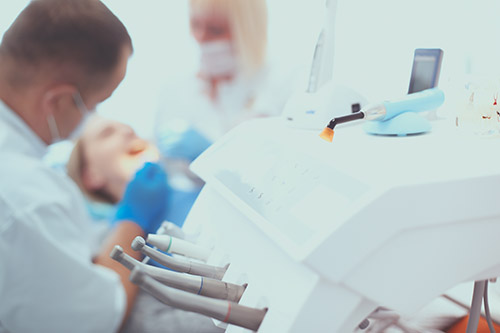 Restorative dentistry is the practice of improving the function and appearance of your teeth after a significant amount of damage or loss. If you've lost a tooth, it can be damaging both to the way your teeth function and to your smile. Our goal is to fix that and to give you back the smile you desire. Looking younger starts with your smile. We encourage you to reach out to our team for an exam and X-Rays so we can determine if restorative dentistry is right for you. This gives us a good look at what could be happening behind your smile. We'll consider the bone structure, the current alignment of your teeth, and your personal goals in order to make our recommendations. Some of the services we offer include the following:
Dental Implants
Dental implants are designed to be permanent replacement teeth. They are secured into the jawbone itself, which is what helps them to be strong and durable.
Dental Crowns
One of the most versatile of dental restoration options, dental crowns can be placed over the top of an existing, damaged tooth to prevent further problems. They can also be used as a top for a dental implant. They look and function like natural teeth.
Dental Bridges
 Designed to improve the structure of your smile and to keep existing teeth from crowding into open areas, bridges are a very common type of dental appliance. They can work very effectively at improving your smile.
We offer other solutions, too. If you have extensive damage to your teeth and have several missing, you may benefit from tooth extraction and the replacement of teeth with dentures. With both traditional and dental implant-secured dentures, you can have a like-new mouth full of teeth to help improve your smile.
In addition to this, many people benefit from cosmetic procedures to improve the look of their teeth. Our restorative dentistry team can provide you with access to cosmetic procedures that can improve discoloration or chips in your teeth. You may benefit from:
No matter which of these restorative dentistry services are right for you, your first step is to call our Bellaire office to schedule an appointment.
Should I Get my Teeth Fixed?
It may seem hard to make a decision about restorative dentistry due to the cost of most procedures. Don't make one just yet. Instead, come in to learn more about the treatment options we offer and what we recommend for your specific situation. You may find this type of service is not only accessible but more affordable than you realized. Get a photo-ready smile at Splendid Dental!
If you have gaps in your teeth or you don't like to smile because you don't want people to judge you, take steps towards making improvements. Our restorative dental services may be precisely what you need to achieve a brand new smile you will love. 
Choose to Improve Your Smile – Call Splendid Dental Bellaire
Restorative dentistry is available to you. Our team at Splendid Dental Bellaire offers comprehensive restorative dentistry services in Houston. Our dental restoration team is available for your appointment. Contact our team today to learn about our appointment availability by calling 713-244-7797.