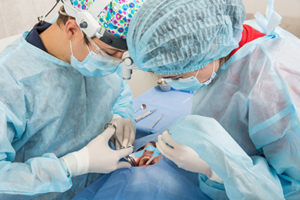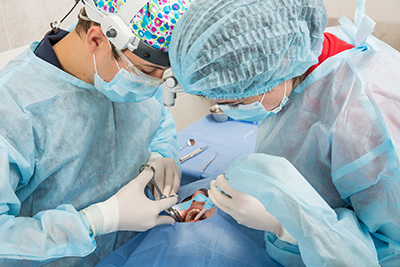 Oral surgery is all you may need if you're suffering from teeth, gums, mouth, or jaw defects or injuries. General dentists cannot solve all the problems that affect your teeth, especially if you have significant damage or severe conditions. As such, Splendid Dental Bellaire provides specialist services for significant issues that affect the mouth and teeth.
Do I Need Oral Surgery?
Do you know that your teeth are some of the most sensitive parts of the body? If you fail to observe the utmost oral care, you'll be susceptible to oral cancer or severe gum diseases. The earlier you get treatment, the better.
According to a recent report, oral health is critical to general human health and well-being, but not everyone achieves the same degree of oral health. Furthermore, the Center for Diseases Control and Prevention (CDC) reveals that an estimated 31.6% of adults in the US aged between 20 and 44 suffer untreated dental decay. It is critical to utilize general dentistry services and oral surgery in tandem.
What Does Oral Surgery Entail?
Oral surgeons deal with the diagnosis and surgical treatment of injuries and conditions that affect the human mouth, but their most commonly known role is tooth extraction.
There are several basic services that oral surgeons offer, such as:
Surgery to prepare one for dentures
Removal of tori (excess jawbone)
Difficult tooth extractions
Extractions on medically-compromised patients
Removal of decayed and impacted teeth
Jaws and face reconstruction
Oral surgery is also useful in treating cysts, tumors, lesions, and other mouth infections, as well as jaw and facial injuries.
What Should I Look for in an Oral Surgeon?
When looking for the best oral surgery and surgeon, thorough research is mandatory to get an ideal treatment for your condition. The best oral surgeon is one who has built a successful practice through years of experience in performing specific procedures. Keep in mind that you'll need a specialist with vast knowledge and background in your condition.
Check whether the surgeon belongs to a professional organization. Surgeons with credentials or credible accolades from various professional organizations will ensure that you achieve your desired oral health goals. Find out if the surgeon is conversant with the latest procedures and technologies.
Consider a surgeon who is ready to inform you about the diagnosis and proposed treatment plan for your condition. This way, you'll receive enough information about all the available options that can treat your problem, including the pros and cons.
Above all, choose a surgeon with reliable and trustworthy referral processes, not forgetting a state-of-the-art laboratory and incredible hospital network. Ensure that everyone working with the surgeon, such as general dentists, hygienists, and physicians, are reputable individuals with relevant qualifications and years of practical experience.
You'll get the best oral surgeon if you take your time to learn about the specialties and backgrounds of all the names on your shortlist. Reading reviews is critical as it offers insight into the satisfaction levels of the surgeons' past clients.
When Should You Have an Oral Surgery?
Failure to take care of your teeth can lead to extraction if a restorative procedure cannot solve the problem.
Several reasons may lead to surgery, including:
Dental crowding
Extensive tooth decay
Jawbone deterioration
Damaged teeth
Cracked or broken teeth
Learn More at Splendid Dental Bellaire Today
Are you in need of oral surgery, but you're not sure where to get the procedure done? At Splendid Dental Bellaire, we have a team of experienced oral surgeons ready to offer quality service. Our team of knowledgeable and experienced oral surgeons will help you to achieve optimal oral health. Contact us today at 713-244-7797 to schedule an appointment.