No one wants to learn that they need to have a tooth pulled. But when the day comes when tooth extraction is necessary, it's important to know that you're in good hands. It's also best to go into your dentist or oral surgeon's office well-informed, which is why our team at Splendid Dental Bellaire is dedicated to providing all the information you need to learn about tooth removal.
What Is Tooth Extraction?
Tooth extraction is, quite simply, the removal of an adult tooth. Dentists perform teeth extractions when a tooth is too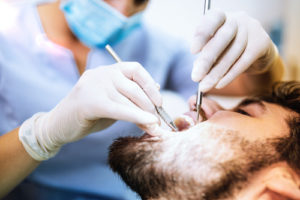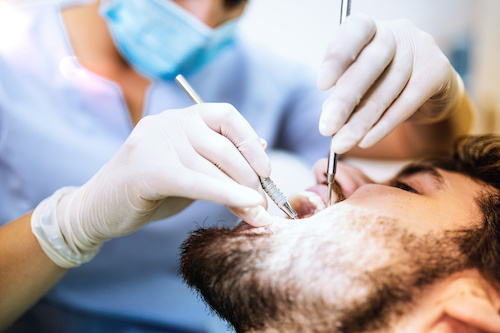 severely damaged to be saved or restored through other means. While it is understood that tooth extraction is never your preferred choice, dental advancements have made it possible to remove a tooth in a way that is completely safe and pain-free, without compromising your smile or your ability to chew.
When Is Tooth Extraction Necessary?
Our team at Splendid Dental Bellaire makes it a point never to remove a tooth unless it is necessary. Just like you, our goal is to keep your mouth healthy and your smile intact, so we only pursue this course if there are no other options to save your tooth. That said, there are situations in which removing a tooth is unavoidable for your health and safety. You may need tooth removal if you have suffered any of the following:
Severe tooth decay leading to damage that a dentist is unable to repair
Gum disease that is at risk of affecting the gums, ligaments, and bone
Impacted tooth, in which the tooth has been blocked from breaking through the gum
Overcrowded teeth, which may cause teeth to come in crooked or misaligned
Accidental injury causing severe damage to a tooth
Tooth Removal Process
If a dental examination and X-rays reveal that a tooth must be removed, your dentist will perform the procedure so that you will feel as little discomfort as possible. The first step is anesthesia. Your dentist will apply local anesthetic around the affected tooth, and no further work will begin until you are comfortable and ready. Your dentist will also answer any questions you may have before you begin. There are two types of teeth extractions:
Simple tooth extraction is a relatively straightforward removal process used to extract an already visible tooth in your mouth. It is typically carried out using local anesthesia.
Surgical tooth extraction is the process of surgically removing a tooth that is not visible, either because it has not fully erupted into your mouth or because it has broken at or beneath the gum line. A general anesthetic may be used.
What Happens Next?
Before having a tooth removed, your dentist will talk to you about the recovery and repair process and your options for tooth restoration. Once your tooth has been extracted, you will need a period of time to heal. Then, you and your dentist will pursue your agreed-upon course of action to restore your smile. Options include bridges, removable dentures, implant-supported dentures, and dental implants.
Learn More About Tooth Extraction
When the day comes and having a tooth removed is necessary, it's important to choose a dentist whose priority is your comfort, safety, and relaxation. At Splendid Dental Bellaire, you get the peace of mind that comes with knowing capable hands perform your teeth extractions. We approach every patient with care and understanding, from routine teeth cleanings and oral exams to teeth extractions.
Contact us today at 713-244-7797 to learn more about tooth extraction or schedule your next visit. Our team is here to provide all the answers you need, whether they're related to tooth extraction or any other dental procedure.