Everyone deserves to have access to a trained oral health professional who puts a patient's needs first. That is where we can help you. We are Splendid Dental Bellaire, and we provide comprehensive oral health services. We recommend that all of our patients receive regular cleanings twice per year. At the same time, we also understand the issues that are going to arise in-between visits. Therefore, we also provide acute care services as well, such as ridge augmentation. We can guide you through what ridge augmentation entails and if you think it might be something you need to address, schedule an appointment with us.
Why Is Ridge Augmentation Needed?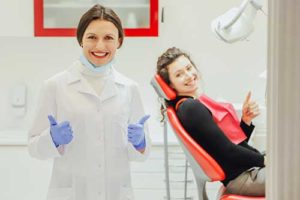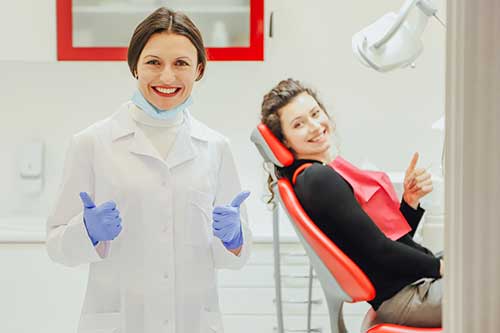 There are a variety of reasons why someone might need to undergo augmentation. The soft tissue in your mouth is supposed to be properly and smoothly aligned. If the soft tissue in your mouth is not smooth, there might be peaks and valleys present. These are locations where food particles might get trapped, leading to oral health disease. Therefore, we use ridge augmentation services to smooth out the soft tissue in your mouth. That way, it is easier for you to take care of your teeth and gums.
Often, dental augmentation is needed following a tooth extraction. Consider the following:
Between 16 and 19 percent of children between the ages of 5 and 19 have dental cavities that have not been properly treated.
Between 30 and 35 percent of adults between the ages of 20 and 44 also have dental cavities that have not been appropriately treated.
If dental cavities are allowed to fester, the decay and damage can quickly lead to tooth extraction being necessary. After the procedure, dental augmentation might be needed.
Dental Augmentation Might Be Needed Before Receiving a Dental Implant
At Splendid Dental Bellaire, we also provide dental implant services. At the same time, we also need to make sure that your jaw can support a dental implant. Therefore, we need to take a close look at your soft tissue and your job to make sure that it can support a dental screw.
This is another reason why we might recommend ridge augmentation. We will take soft tissue and add it to any gaps that are present in your gums. Then, if we believe your jaw also needs to be strengthened, we can add hard, bony tissue. Finally, we will also monitor you closely to make sure that this graft leads to soft-tissue growth. After this, we will be able to place the implant.
What Is the Recovery Process Following Ridge Augmentation?
Once this procedure is completed, the recovery process is relatively straightforward. Some of the tips that you need to keep in mind include:
Do not smoke before or after this procedure, as it can get in the way of the healing process.
If your dentist recommends a specific diet to you, please follow this diet to avoid opening your sutures.
If you notice a fever, swelling, or redness around your gums, reach out to us to make sure you are not developing an infection.
Avoid drinking from a straw for the first two days, as this might dislodge the blood clot, leading to bleeding.
If you have any questions or concerns following this procedure, please remember that we provide emergency services and be happy to help you.
Contact Splendid Dental Bellaire To Learn More About Ridge Augmentation Services
At Splendid Dental Bellaire, our goal is to provide you with comprehensive oral health services. We will always place the needs of our patients ahead of our own. Please give us a call today at 713-244-7797 to make an appointment with a dentist from our team.