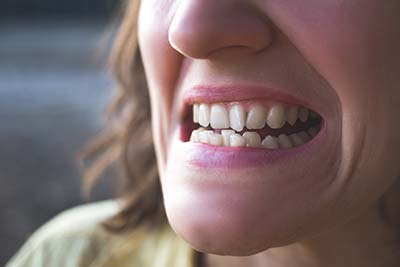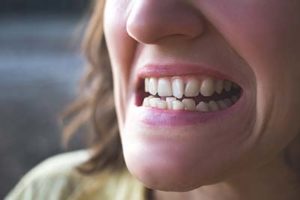 An open bite is a type of malocclusion in which the upper and lower teeth don't align properly. This can cause you to feel self-conscious about your appearance. It also wears down your teeth and increases your chance of TMJ disorder because the teeth and jaw aren't in alignment.
Some people put off fixing this problem out of fear of dentists or painful procedures. However, correcting this condition usually doesn't involve pain. Splendid Dental offers sedation if you worry about a bad gag reflex, have sensitive teeth or have any anxiety about receiving dental care.
What Causes an Open Bite?
Thumb sucking and pacifier sucking are common causes of this condition in children. By the time your children are 4 years old, you should work with them to break the habit of sucking on their thumbs to prevent their teeth from becoming misaligned. Most children stop on their own around this age. If you're still struggling to stop your child's thumb sucking, then you can try creating a reward system. Avoid criticizing them as it will make it more difficult for them to break the habit. Only use positive reinforcement. Our pediatric dentists can assist you in getting your child to stop sucking his or her thumb.
Other potential causes of this malocclusion are tongue thrusting, TMJ disorder, and genetics. Tongue thrusting is a habit some people have of pushing their tongue between their front teeth while swallowing, talking or resting. Over time, tongue thrusting pushes the front teeth forward. It can also cause a gap to form between teeth, which is a condition known as a diastema.
Do You Need Surgery to Fix an Open Bite?
Most people don't need surgery to fix this condition. It's only in severe cases that we'll recommend jaw surgery to correct it. We use plates and screws to reposition the jaw for those who need this procedure, but it's usually the last-resort option.
A common treatment for malocclusion is braces. Splendid Dental offers numerous types of braces in Bellaire, TX, to correct the condition, including Invisalign, clear aligners, clear ceramic braces, and traditional metal braces. Invisalign and clear aligners are popular because you can remove them for easy brushing and flossing, and they are inconspicuous as well.
If you have tongue thrust, then we may give you an orthodontic appliance to help train your tongue to be in the correct position. This will prevent alignment issues from returning. Children whose teeth and jaws are still growing can, sometimes, correct this condition through behavior modification alone. However, if it still persists as an adult, then they'll likely need other methods of correction, such as braces or Invisalign.
Another possible treatment is a combination of a roller appliance and a headgear. The roller appliance prevents your tongue from pushing against your front teeth, and the headgear pressures the jaws into alignment.
Splendid Dental in Bellaire can diagnose and treat malocclusion as well as many other oral health issues. Services we offer besides braces include:
Fillings and sealants
Customized nightguards
Dental crowns and bridges
Dental bonding
Oral surgery
Let Us Correct Your Open Bite
This condition is more than an aesthetic issue. It can cause tooth fractures, increased wear on the teeth and TMJ disorder. Having the teeth and jaw aligned is part of being in good health. Aside from the health concerns of this condition, it often makes people feel self-conscious and less confident. Fixing your misaligned teeth is a fairly painless process, especially when you catch it early on. The sooner you seek treatment, the better off you'll be. You can trust Splendid Dental for braces in Bellaire, TX.
When you choose us for your dental needs, you can receive care for almost any problem you have. We even offer emergency dental services. Splendid Dental in Bellaire carefully selects board-certified dentists and specialists to provide quality services. We stay on top of changing technology in the dental industry in order to offer our clients cutting-edge options. We also continue offering more traditional treatments to help clients save money.
Correcting misaligned teeth isn't as painful or expensive as you might expect. Contact Lovett Dental at 832.365.4860 to discuss your options and find a treatment plan you feel comfortable with.